Myrtle Beach Area Attractions
Home of endless attractions including theater, live entertainment, fine dining, shopping, amusements, golf, museums, parks and over 60-miles of beautiful Atlantic Coast beaches, the Myrtle Beach, SC area can turn your vacation ideas into incredible memories that will last a lifetime.
Amusement and Water Parks
Family Kingdom Amusement Park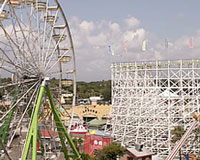 Visit Myrtle Beach's most popular Amusement Park with over 30 fun-filled rides to choose from! Freefall 110-feet on the Slingshot Drop Zone! Ride the thrilling all-wooden roller coaster, the Swamp Fox and the Ferris Wheel. Enjoy a state of the art Log Flume, two Go-Kart tracks, bumper cars, and a historical carousel.
For more information, visit www.family-kingdom.com
Family Kingdom Water Park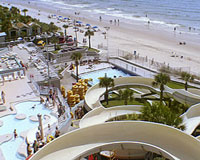 Splash your way through the "coolest" fun at the beach! Feel the thrill of speeding down a water slide or simply relax as you drift down the cool, refreshing water of a lazy river, wet and wild water flumes, (over 100′ drop), exhilarating speed slides, intermediate speed slides and a spacious 425′ long lazy river with waterfalls.
For more information, visit www.family-kingdom.com

Myrtle Beach Skywheel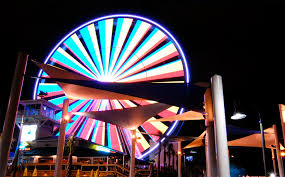 Situated as a centerpiece of the 1.2 mile-long Oceanfront Boardwalk and Promenade, the SkyWheel is a 187-foot tall Ferris wheel. It is surrounded by some tasty eats, great shopping and the pristine sands of the Atlantic. 
For more information, visit www.myrtlebeachskywheel.com

Myrtle Waves Water Park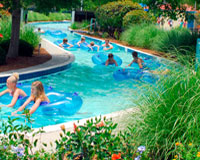 With twists, turns, rides and slides for all ages, Myrtle Waves Water Park is a cool way to spend a hot summer day with more than 30 rides and one million gallons of water!
For more information, visit www.myrtlewaves.com



NASCAR SpeedParks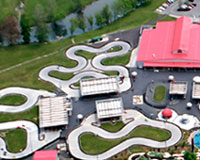 NASCAR SpeedParks are the home of full- throttle fun for everyone! Discover racing tracks for all ages, interactive games, mini-thrill rides.
For more information, visit www.nascarspeedpark.com


Pavilion Nostalgia Park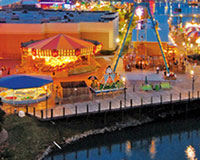 At The Pavilion Nostalgia Park, visitors are submersed in traditional family fun! Sounds of giggles and out-right laughter fill the air as visitors enjoy the classic rides, fun games, organ music and old-time family-fun atmosphere.
For more information, visit www.pavilionnostalgiapark.com
Wild Water and Wheels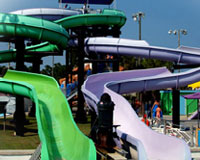 Wild Water is so much more than a waterpark, check out the 18 holes of Mini Golf, Bumper Boats, Go Karts, and Kiddie Rides along with all the excitement of the area's best water park.
For more information, visit www.wild-water.com

Shopping Venues 
Barefoot Landing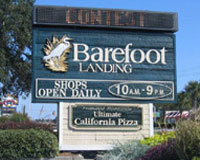 Are you looking for the best place to shop on the entire Grand Strand? If you said yes, then look no further than Barefoot Landing. Nowhere else on the Grand Strand is there a collection of stores like the one at Barefoot Landing. With over 100 specialty shops, you're certain to find a few interesting items. 
For more information, visit www.bflanding.com
Broadway at the Beach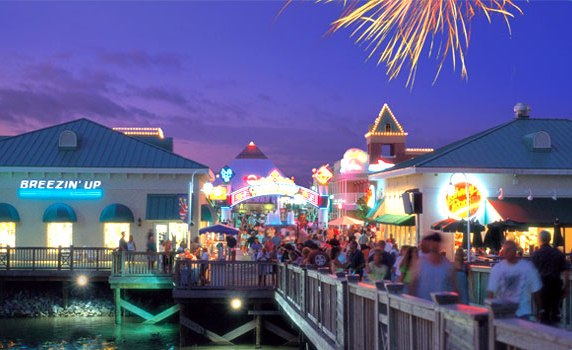 South Carolina's Best Travel Destination invites you to experience 350 acres of shopping, dining, attractions and top-flight hotels. Broadway at the Beach – Where Myrtle Beach Comes to Life!
For more information, visit www.broadwayatthebeach.com
Coastal Grand Mall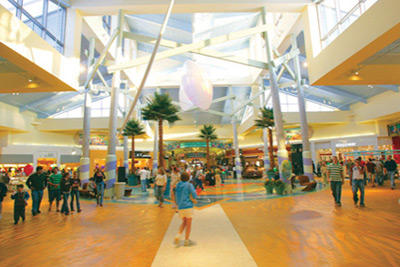 Coastal Grand at Myrtle Beach offers grand coastal charm in "A Great Shopping Place!" This 1.5 million square foot development has four department stores including Dillard's, Belk, Sears, JCPenney and many more!
For more information, visit www.coastalgrand.com   

Market Common Myrtle Beach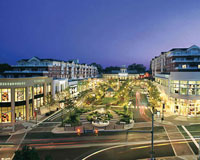 The Market Common: a place where you can experience exceptional shopping, dining or just browsing in a beautifully-designed village setting. 
For more information, visit www.marketcommonmb.com   


Myrtle Beach Mall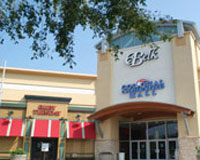 Myrtle Beach Mall is home to Bass Pro Shops, JCPenney, Belk, and more than 95 specialty shops.
For more information, visit www.shopmyrtlebeachmall.com



Tanger Outlet Center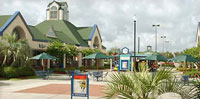 Tanger Outlet Centers are home to the nations leading brand name manufacturers and premium designer labels.
For more information, visit www.tangeroutlet.com
Water Sports
 Harvest Moon Fishing Charters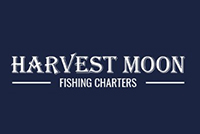 Looking for an inshore fishing charter on your Myrtle Beach vacation? Whether you are a serious angler, a novice, or just looking for a great family-friendly day on the water, Harvest Moon Fishing Charters has you covered. We are a fishing guide service in Georgetown, South Carolina and target redfish, trout, tarpon and many other species of fish.
For more information, visit harvestmoonfishing.com


Downwind Sails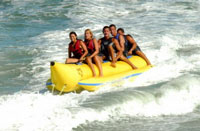 Since 1981, vacationers and locals have relied on Downwind Sails for the lowest prices for their activities on the water. Downwind Sails has everything to offer to make your vacation a memorable one. 
For more information, visit www.downwindsailsmyrtlebeach.com

Express Watersports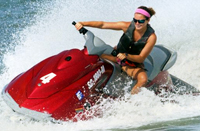 With over 18 years of experience, Express Watersports offers scuba diving, parasailing, kayaking, banana boat rides, ocean sightseeing & dolphin watch cruises, jet ski rentals and much more! All of this located within minutes from the heart of Myrtle Beach in Murrells Inlet, SC!
For more information, visit www.expresswatersports.com

Ocean Water Sports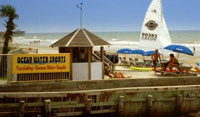 Since 1981 we have been the best part of your Myrtle Beach Vacation. Visit Ocean Watersports in the heart of Myrtle Beach for parasailing, banana boat rentals and more…
For more information, visit www.parasailmyrtlebeach.com 
Theaters and Shows

Alabama Theatre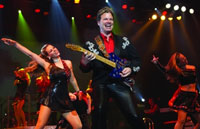 The Alabama Theatre at Barefoot Landing is Myrtle Beach's #1 Entertainment Attraction located in the heart of the Grand Strand. The Theatre's exciting live productions are the highlight of family vacations with ONE The New Show delivering America's best music, dance and comedy. 
For more information, visit www.alabama- theatre.com
Carolina Opry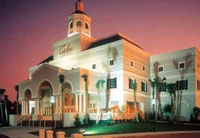 If you only see one show, this is the one! The Carolina Opry has won every major South Carolina tourism award including Most Outstanding Attraction and the prestigious Governors Cup. 
For more information, visit www.thecarolinaopry.com

Pirates Voyage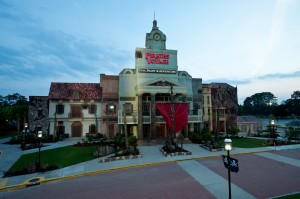 Pirates Voyage just might take ye breath away as the Crimson and Sapphire pirates battle each other on deck, in the water and in the sky above their full-sized pirate ships in a 15-foot deep indoor hideaway lagoon to the cheers and delight of ye fans. 
For more information, visit www.piratesvoyage.com

Medieval Times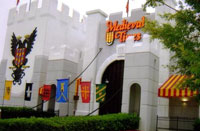 Come enjoy the thrilling action, four-course feasting, pageantry and romance that has made Medieval Times a favorite dinner attraction! 
For more information, visit www.medievaltimes.com

Legends In Concert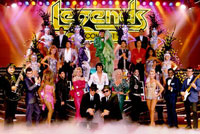 Internationally acclaimed Legends In Concert is known as the pioneer of live celebrity impersonator shows and possesses the greatest collection of celebrity impersonators ever assembled. 

For more information, visit www.legendsinconcert.com


The House of Blues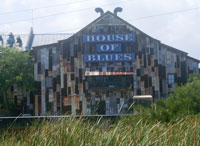 House of Blues Myrtle Beach opened in 1997 and is located along the White Pointe Swash stretch of ocean thought to have been a favorite hiding spot for famous pirates such as Edward "Blackbeard" Teach and Anne Bonney. 
For more information, visit www.houseofblues.com

BIGD…Ultimate Movie Experience
Th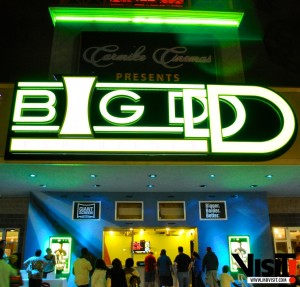 e BigD – Large Format Digital Experience features Bigger Screens, Bigger Sound and Bigger, More Luxurious Seats providing the Ultimate Movie Experience. BigD is the Carolinas' biggest movie going experience ever and places you right in the middle of the action.